Bio and Artist Statement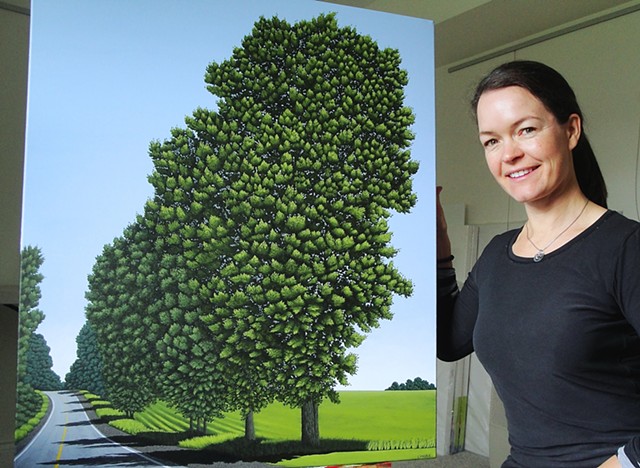 Bio:
Christina Preece holds a degree in Finance and Economics from University of Western Ontario, as well as an Honours Bachelor of Fine Arts from the University of Waterloo.  
Christina enjoys hiking and spontaneous photography while out on a trail. For paintings, she selects personally inspiring images that contain symbols of our human journey, as well as interesting light formations and unique compositions.
Christina lives and works in Kitchener, Ontario with her husband, two sons and two cats.


Artist Statement:
My work explores the uplifting effect of the landscape on the human experience; I focus on capturing subtlety and atmosphere while extolling great appreciation for our natural surroundings. Nature is paradoxically calming and energizing; I relish the challenge of translating smaller, overlooked details like leaves, grass, water reflections or dappling sunlight into paintings celebrating the tranquility and vigour of the outdoors.